Wellness Package
Indulge in Total Wellness with Our Exclusive Package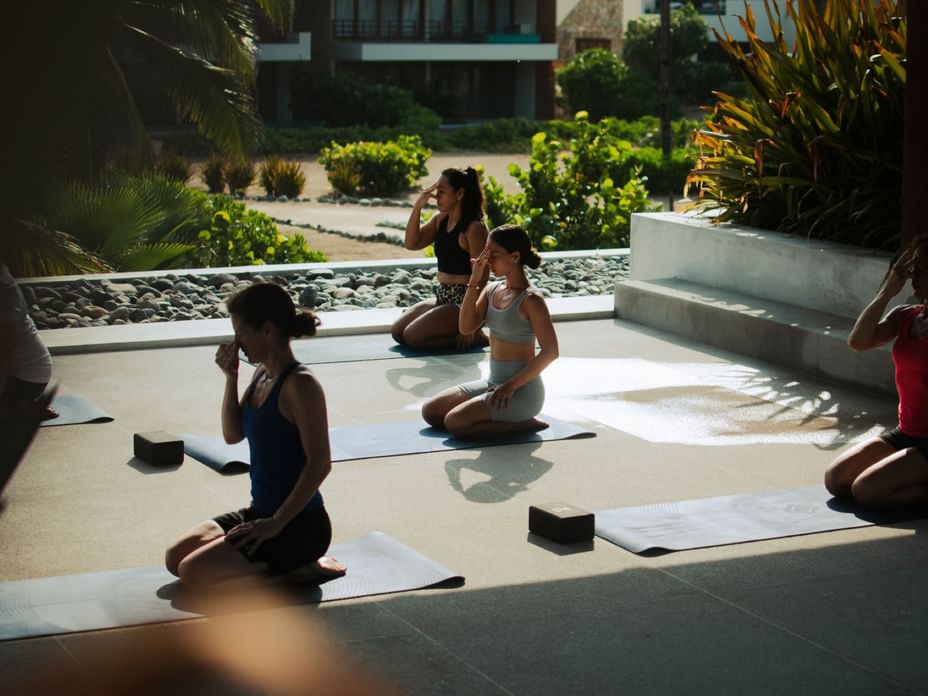 Escape to a world of serenity and rejuvenation with our carefully curated Wellness Package. At Marea Beachfront Villas, we understand the importance of balancing your mind, body, and soul, and our Wellness Package has been designed to cater to your individual needs. Whether you're a solo traveler seeking personal renewal, a couple looking to deepen your connection, or a wellness enthusiast in search of holistic harmony, this package offers the perfect blend of relaxation, activities, and nourishment.
Your Wellness Retreat Includes:
Temazcal Session: Embark on a spiritual journey through our traditional Temazcal session. Let the ancient rituals cleanse your spirit as you embrace the healing properties of this unique experience.
Yoga Session: Align your body and mind with the soothing sounds of the ocean as our experienced instructors guide you through revitalizing yoga sessions. Whether you're a beginner or an advanced practitioner, our classes cater to all levels.
Sound Healing Session: Immerse yourself in the ethereal tones of sound healing, designed to release blockages and restore energy flow. Allow the harmonious vibrations to wash over you, leaving you feeling centered and invigorated.
60-Minute Relaxing Massage: Surrender to the skilled hands of our therapists as they release tension and promote deep relaxation through a luxurious 60-minute massage. Feel the stresses of everyday life melt away as you drift into a state of pure bliss.
Daily Breakfast: Fuel your journey to wellness with a delightful daily breakfast, crafted to nourish your body and set a positive tone for the day ahead.
Whether you seek inner peace, a romantic escape, or a holistic adventure, our Wellness Package is designed to cater to your desires. Embrace the opportunity to revitalize your senses and create lasting memories in the lap of beachfront luxury.