Romantic Package
Ignite Romance in Paradise with Our Exquisite Romantic Package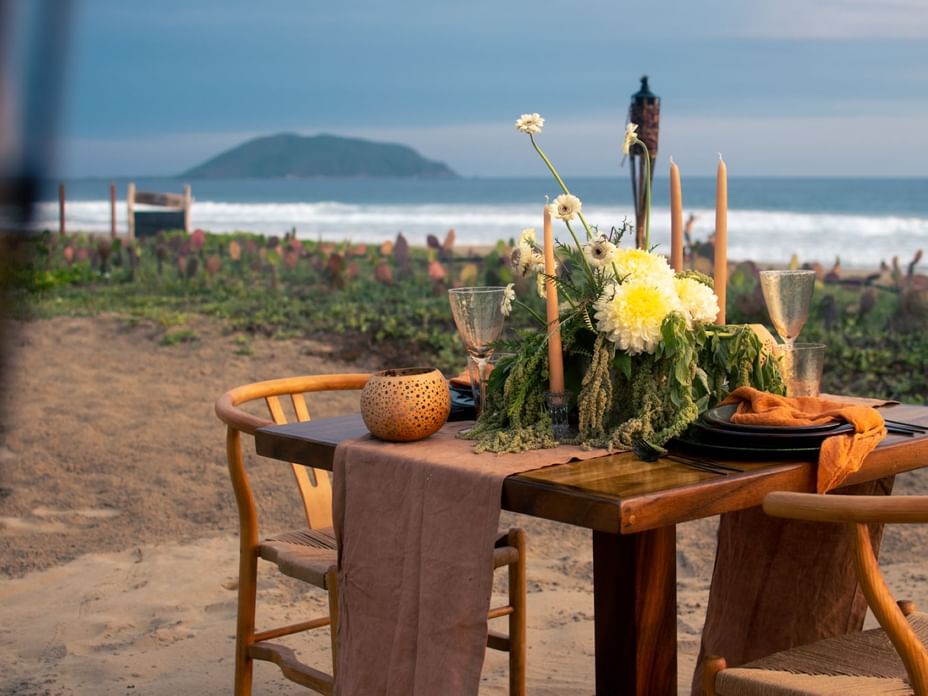 Celebrate love in the most enchanting way possible with our exclusive Romantic Package at Marea Beachfront Villas. Nestled against the backdrop of the sparkling ocean, our haven of tranquility sets the stage for an unforgettable romantic escape. Whether you're commemorating a special anniversary, embarking on your honeymoon journey, or simply seeking a passionate getaway, this package is tailored to create cherished memories that will last a lifetime.
Your Romantic Retreat Awaits:
Private Romantic Dinner: Embark on a journey of shared moments with a private beachfront dinner under the stars. Our meticulously designed setup creates an intimate ambiance as you indulge in gourmet delights, surrounded by the soothing sounds of the waves.
Romantic Room Amenity: Upon arrival, be welcomed by a sumptuous arrangement in your room, featuring a bottle of exquisite wine and luscious chocolate-covered strawberries. Let these delights set the tone for your romantic stay.
Taco & Spirit Journey: Immerse yourselves in an extraordinary evening of culinary delight and spirited adventure. Experience the perfect fusion of flavors with our signature Taco & Spirit Journey, where meticulously crafted tacos are paired with the finest Mezcal and Tequila selections.
Daily Breakfast: Start each day with a nourishing breakfast served with ocean views. Savor the fresh flavors as you plan your romantic escapades for the day.
Whether you're relishing in a milestone celebration or simply yearning for a passionate interlude, our Romantic Package is designed to awaken your hearts and kindle the flames of connection. Let the backdrop of our breathtaking beachfront serenade your love story, adding a touch of magic to your romantic journey.